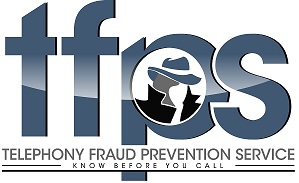 Real Time Protection

Working over an event based cumulative knowledge base and specific designed algorithms, TFPS analyses call profile at the time they are processed. Traffic Analysis is made over call origin, destination, call signaling and manager defined usage rules. Potentially fraudulent calls are identified in real time

Not all calls need to be analyzed!

TFPS is a cloud based application. If your IP PBX system supports SIP Redirect, no additional appliance is needed. All you need to do is to configure your PBX to direct selected traffic to TFPS for analysis. Low cost destination yields no interest for fraudsters. Thus, only those calls on routes with potentially high fraud attraction are analyzed.

Adds over traditional protection recources

TFPS does not replace traditional network protection mechanisms. These components remain important to protect your infrastructure, servers and information. TFPS works on the telephony application layer and call behavior. adding protection also over traditionally unsecure applications such as call trough and voice mail

See if TFPS will work for your company

If your company uses IP telephone, TFPS will likely be helpful to add protection against undesired costs to your phone bill. Its a simple math. A single unprotected IP phone can make up 3.600 minutes of phone calls on a weekend (this is when fraudsters attack). If the hacked phone makes a call to a long distance international destination costing US$2.00/minute, the loss can top US$7K. In a single phone, over one weekend. You will only notice the problem when the bill arrives. Get in touch with SIPPulse Or simple open up your account and start protecting you IP phone system soon.